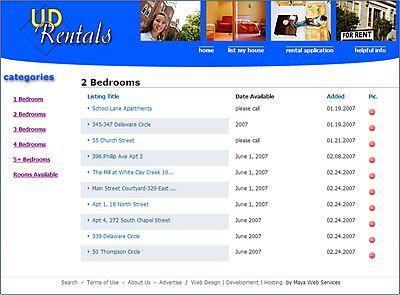 UDrentals.com decided to upgrade their website from a text-driven website that needed constant attention and updating to a real, high-powered, e-commerce classifieds solution. Now landlords in the area of the University of Delaware can advertise their rentals by just signing up and paying for their ad. For UDrentals.com, this website reduces the huge workload of maintaining a text-based website.
Featuring:
Professional Web Design
Complete Classifieds Solution
Secure E-Commerce
Client Management System
Visit
UDrentals.com
.