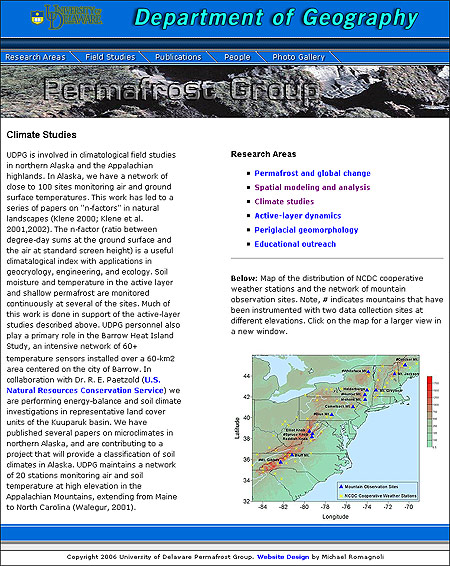 The University of Delaware Department of Geography features several groups that specialize in particular areas of study. The Permafrost Group is one of these groups, and needed an updated website design and architecture to match their expanding membership and studies.
A complete list of features Maya Web Services built:
Professional Web Design
Information Architecture
Content creation and organization
Content Population
Photo Gallery
Photo treatments and special effects
Well-marked and commented sections to make updates
easy for a webmaster with limited experience.