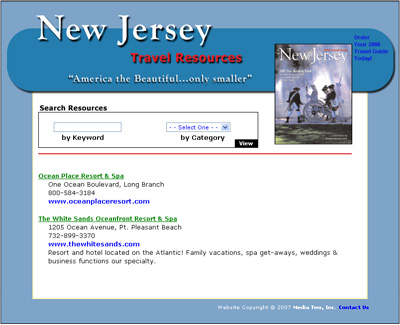 New Jersey Travel Resources is an online business directory primarily aimed at visitors to New Jersey and it's many attractions. Listings of related businesses can be found by category and/or region. The site was designed for Media Two, a branch of the same company that published Delaware Today magazine and other regional magazines.
A complete list of features we built:
Professional Web Design
PHP and MySQL Database
Data Normalization
Searchable Listings (category & region)
Printer Friendly Page
Visit the
New Jersey Travel Resources
website.