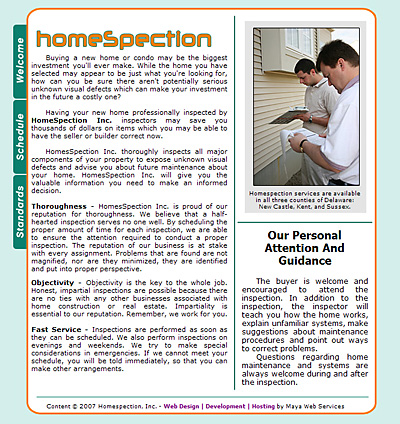 Homespection, Inc. is a new business located in Wilmington, Delaware. They offer professioanl inspections for real estate agents and home owners alike. Their needs centered on a small, but sophisticated site to not only let people know about their business, but the types of work they do and standards they follow.
A complete list of features we built:
Professional Web Design
Content Writing and Development
Contact Page
Visit the
Homespection, Inc.
website.