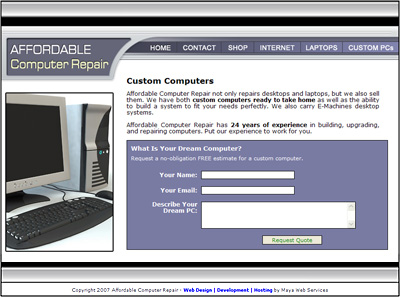 Affordable Computer Repair needed a new website after years of an old design with confusing content. The previous web company had closed down, and they sought out an expert in the field of web design: Maya Web Services. Their new website features a slick, modern design that fits their business personality perfectly. Content was re-written and carefully considered before being official.
A complete list of features we built:
Professional Web Design
Content Writing and Development
Links to Off-Site Affiliations
Contact Page
Directions Page
Visit the
Affordable Computer Repair
website.